AUCTION CALENDAR


BOB MITCHELL AUCTIONEERS, INC.

P.O. Box 897, T
errell, TX 75160

Kyle Mitchell: 214-908-0894
Office: 972-563-1651
KYLE MITCHELL - LICENSE # 8472
If you would like to be added to our mailing list or
have stopped receivingour brochures,
please call (972)563-1651.
---
---
---
Bob Mitchell Auctioneers
We retail daily. Inventory changes daily.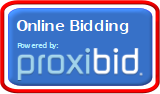 Other Places & Dates To Be Announced!
Watch for brochures.
If you are not on our mail list or for some reason
you no longer receive our brochure,
Please Call 972-563-1651

Conducted by Bob Mitchell Auctioneers, Inc., Box 897, Terrell, Texas 75160, Lic. #8472 Office 972-563-1651
Everything offered as is, without warranty or guarantee, expressed or implied.
Any announcements made at the Auction time will supersede all other prior advertisements.
All listings herein are thought to be correct, but are not guaranteed to be.
Come and drive the Tractors and check-out the Equipment BEFORE you buy.
Everyone welcome, but come at your own risk.
Bob Mitchell Auctioneers, Inc.
Bob Mitchell Auctioneers, Inc.
UPCOMING AUCTION
---
Wayne Burns Estate
1910 NW Hwy. 11
Bailey, Texas 75413

(Bailey, TX is located 10 miles South of Bonham, TX
and 30 miles East of Sherman, TX)
Due to the untimely passing of Mr. Wayne Burns, his family has commissioned Bob Mitchell Auctioneers, Inc. of Terrell, TX to offer for sale at public auction, his late model Tractors, Trucks and Equipment. The Auction will begin with good shop tools and other related items at 10:00 am. At 12:00 pm the Tractors, Trucks, Equipment, Combine, Sprayer and Trailers will be sold. Loader will be furnished through
December 20th. There is no dock available at the Auction Site.